Artist's Statement
I came to painting later in life, progressing from watercolour scenes to animals on rocks and finally to painting pet portraits. I've always loved animals, especially dogs. I wanted a portrait of my own pup, so I gave it a try and when my doggie friends saw the finished product, they wanted one as well. All my work is by commission and comes to me either by word of mouth or this website.
My pet portraits start with a photograph. It needs to be a pose that the owner likes and that reflects the dog's personality and character. I paint with acrylics because I like the versatility and durablility that they provide. The surface I use is hardboard or canvas. I usually start with a misty background and then alway paint the eyes and nose first. Once they are set, everything else just falls into place. I enjoy seeing the dog emerge from the canvas and come to life. My intention is to capture the heart and soul of every animal I paint.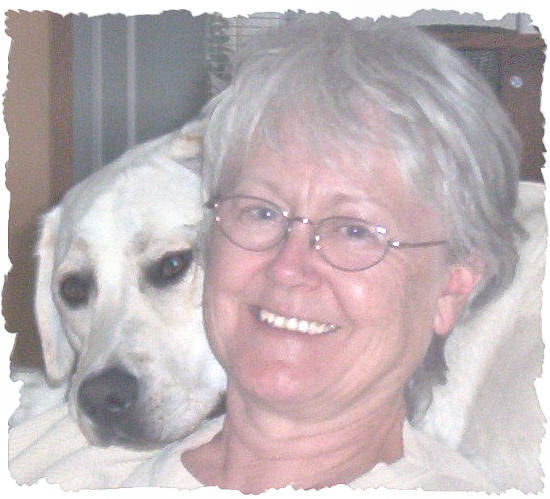 I make my art because I love the creative process and the sense of accomplishment and satisfaction that it gives me. Seeing my client's emotional response to their beloved pet's portrait is such a rewarding experience. If they don't cry, I think I haven't done a good job. I definitely feel a connection when working on a pet portrait and enjoy capturing the spirit and personality of each dog - which I believe shows in the finished work.
When not painting dogs, I find my ideas and inspiration from the beauty all around me. I'm fortunate to live in a wonderful and beautiful part of the world where I can find something that needs to be painted every day.